WE WILL BE IN THE SOUTH NEXT WINTER!
WINTER 2021 -2022 IS IN THE PLANNING STAGES! BAHAMAS ON COMPASS ROSE X OR BVI ON THE NEW CAT (CURRENTLY BIDDING ON A LEOPARD 44 & WORKING ON THE PURCHASE)! REGISTER NOW FOR THE BEST TMES.
SPACE FOR THIS SUMMER IS ALMOST FULL!
RESERVE YOUR LEARNING VACATION NOW!
DATES AVAILABLE FOR:
BASIC CRUISING ONLY
SEPTEMBER 7-11 2-3 SPACES (1 CABIN)!

INTERMEDIATE ONLY

AUGUST 30 TO SEPTEMBER 3 2 SPACES (1 CABIN)

ADVANCED ONLY AUG 2-8 1-2 SPACES HOT BUNK
ALL NEW PROGRAM! "SAVE THE CAT"
check it out on Special Programs & Deals page

ALL NEW ADVENTURE SAILING CRUISING CLUB. JOIN THE CLUB FOR SUPERB ADVENTURES. SIGN UP NOW FOR FUTURE FLOTILLA EXCURSIONS!
In the mean time MAINTAIN PHYSICAL DISTANCING! STAY HEALTHY!

UPDATED MAY 28, 2021

SAIL CANADA
CERTIFICATIONS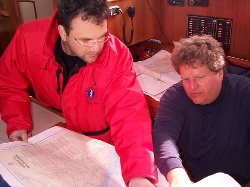 START KEELBOAT SAILING
BASIC CREW
BASIC CRUISING
INTERMEDIATE CREW
INTERMEDIATE CRUISING
ADVANCED CREW
ADVANCED CRUISING
OFFSHORE CRUISING
BOATING OPERATOR CARD
BASIC COASTAL NAVIGATION
INTERMEDIATE COASTAL NAVIGATION
At Adventure Sailing Plus Ltd, we are dedicated to providing our customers with friendly service. We value your business. We have made it our mission to provide reliable products and services in our customer driven approach. To learn more about
Adventure Sailing Plus Ltd, and the products and services we can offer, please call us at 416-576-3300 or email us at skipper@adventuresailing.ca
ON THE WATER TRAINING WITH FRANK BARON
INTERNATIONAL CERTIFICATE OF COMPETENCY PROVIDED THROUGH WAVELENGTH SAILING SCHOOL.
WAVELENGTH SAILING SCHOOL IS PLEASED TO OFFER CERTIFICATION FOR INTERNATIONAL CERTIFICATE OF COMPETENCY WITH FRANK BARON AN INTERNATIONAL YACHT TRAINING CERTIFIED INSTRUCTOR.